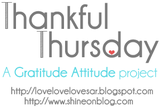 1. The Holidays. I have not always been the biggest fan of the holiday season, but this year, I am (finally!). Maybe it is because we will soon be in our own house and hosting Christmas. Or maybe I've just finally grown up and re-recognized the wonder that is the holiday season. I can not wait to hang the stockings I bought or decorate a Christmas tree or hang the wreath I made (and make a few more!).
2. My very own kitchen. It's not done in these pictures, but it should be close to done in real life now. Imagine black appliances and granite countertops with a travertine backsplash. I'm so ready to be able to cook in my own kitchen. I'm scouring pinterest for wonderful holiday recipes. I have Christmas and New Years to plan for! Last night I even dreamed about what I would cook in the oven and what I would make in the Crock Pot.
3. My family. My parents live in Texas, so I don't see them nearly as often as I would like. But they are always just a phone call away. Yesterday, my mom gave me tips about what red wine to pair with Thanksgiving Day dinner. My Nana also lives in Texas, but she is forever a source of inspiration for me. I know that if I ever need anything I can and will call her. I am also thankful for my aunt, my uncle, and my cousins who are sprinkled across the west side of the country. And my grandparents who live in Florida during the winter months and then Michigan during the summer months. I have learned so much from every member of my family, and I wish more than anything that I could see them more often.
4. Our almost finished house. I have listed this before but have to mention it again. It is mind blowing that the house being built is where we will soon call home. It isn't our ultimate dream house... I mean - we can't afford the mansion I want just yet (maybe ever). But it is going to have space to grow, room to entertain, and will provide a place for others to come and stay and be entertained. And it is in a safe area. While I was there visiting Tuesday night, I saw families walking dogs and riding bikes. I met neighbors. And I fell even more in love with where we will call home.
5. Our two dogs. They drive me crazy with how they wake up every morning at 6am. And how they jump off and on and off and on the bed to make sure I am up too. They are stubborn, spoiled and do not like to listen. They sit on the couch and sleep in bed with us and think our house is really their house that they rent out to us. But they are ours and they make our family complete. They cuddle with me when I am sick and lick my face because they are so happy to see me. And they love me on my worst days and make me want to be a better person.
6. New clothes. There is just something about wearing a new outfit that brightens my day. And there is something about shopping that reminds me of how far I have come and how excited I am to continue my journey. I don't think material possessions are the ultimate. I know they aren't. But little presents for myself are so nice.
7. Casual date nights with my husband. I love getting dressed up and going out, but sometimes a quick dinner out (last night for pho) and then a movie at home are even better. Especially since we can then go to bed early.. like the old married couple we are.
8. Four day weekends. I know some of this weekend will be busy. We have a family dinner this afternoon and then visiting friends afterwards. But it's still four days away from the daily grind. I am planning on crafting, watching lots of Rules of Engagement on Netflix and not worrying about anything work related (determined not to check my work email at all this weekend). It's going to be glorious.